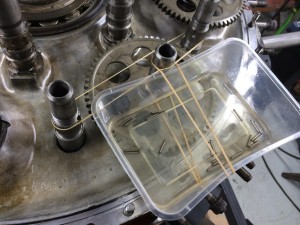 We washed off the transfer needle rollers with petrol.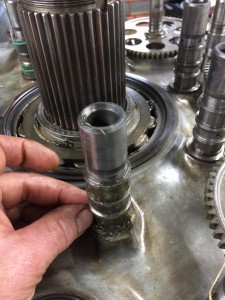 One of the 518 needle rollers! , being installed onto the transfer gear shafts.
We used elastic bands and grease to hold the needles in place.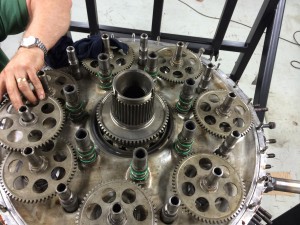 Now we fitted the rear sleeve drive gears.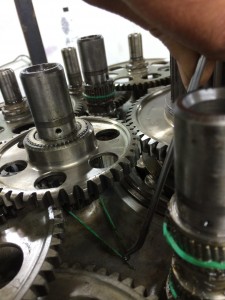 Once the transfer gear is far enough down over the needles , we could then pull out the elastic band and cut it off.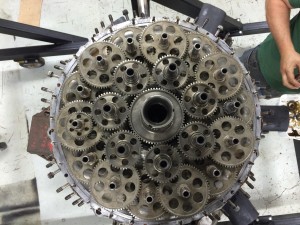 And there you have it. all of the gears on and timed up, a thing of beauty!
Next job was to clean the front timing cover and flat the paint down.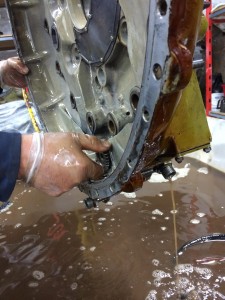 Here we are cleaning out the front oil scavenge pump out.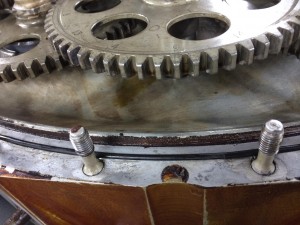 New "O" ring fitted to front crankcase section.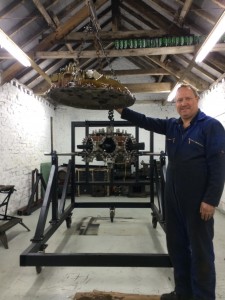 Pete, one of the proud parents getting ready to fit the front cover.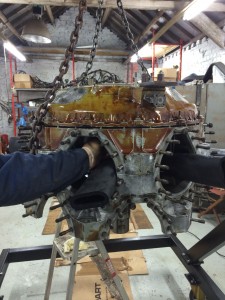 A quick jiggle of the sleeve drives and it fitted with ease.
Next we fitted the reduction drive gear with left handed lock nut and lock it off.
Oooh its getting bigger!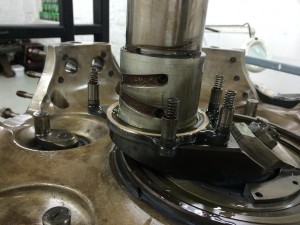 fitting the rear wrist pin oil control ring after cleaning.
After cleaning and assembling the rear master rod and slave rods we then fitted the rear maniton and bolt, it just needs the bolt stretching by 0.014″ now, that will have to wait until tomorrow wen Dominic is in at work as it's a three man job.
Now that was a good day at the Office.. I think we have have a beer now..