As the Christmas holiday break is nearly here I decided to push on and get the 759 put back together and sealed up, as this weather we are experiencing cold then very mild is causing a lot of condensation and that is the last thing we need inside a Hercules Engine.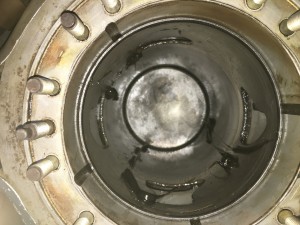 As with all of the sleeves, plenty of grease was applied to protect them.
On No. 4 cylinder head, we found that part of one of the sealing rings was missing, this has been missing for quit a while, but no damage to the sleeve was found.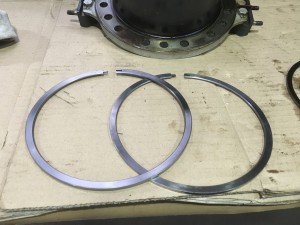 We have plenty of new head rings in stock , so new ones were fitted.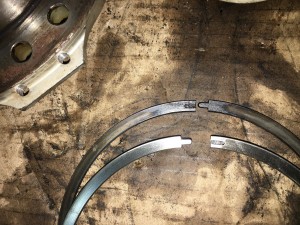 There was only one more head that had worn rings, as you can see from this picture the original ring has lost a bit of it's shape compared to a new one.
Once all the heads had been fitted and torqued down, all of the lock tabs were set again.
Next is was the painstakingly steady job of refitting all of the air defectors and exhaust, it's not a quick job but once you figure out the order of assembly it's straight forward….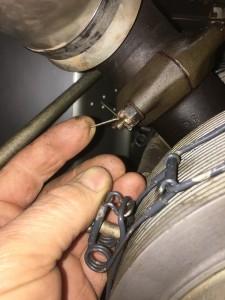 Finally the last split pin is fitted and the exhaust is complete!.
Next job was to reassemble the nacelle. The inner panels were cleaned and then fitted.
And there we have it , all re-assembled and seal up , now we can get back to finishing off the ground running frame for the 759.