After speaking to our friends over in Canada, we managed to acquire two spare sleeves and pistons.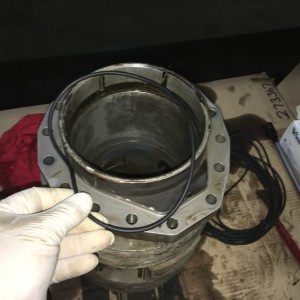 First job was to make a new "O" ring for the base of the cylinder.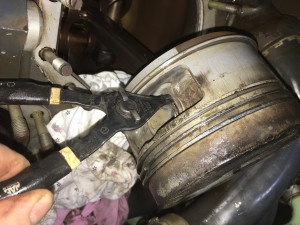 Using a pair of modified cir clip pliers , swapping the piston was a quick job.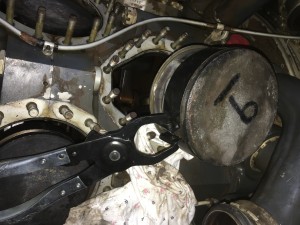 We got a new piston ring compressor from Snap-on , It works a treat.
The replacement sleeve was fitted and secured.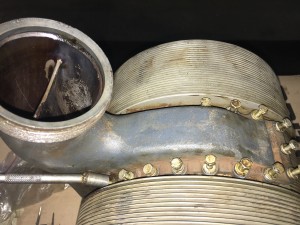 Before the cylinder could be fitted, the induction belt was refitted.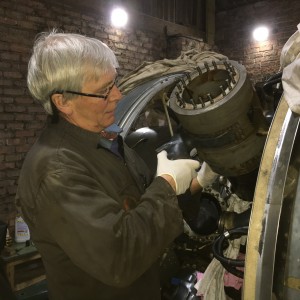 No.3 cylinder being refitted, plenty of EP2 grease was smeared allover the sleeve as it may be a few months before we fire this old girl up.
After the base nuts were tightened down the induction pipe was tightened up, time for another beer. The next cylinder to be fitted is No. 5 and that will complete the back row.