The next job will be to fit and tighten the front maniton stretch bolts.
To tighten the maniton bolts, first check the length, then put all the Carlsberg to good use and stretch the bolts by 0.014″ to 0.016″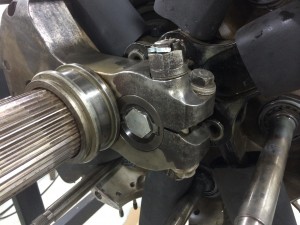 Once tightened we fitted new split pins.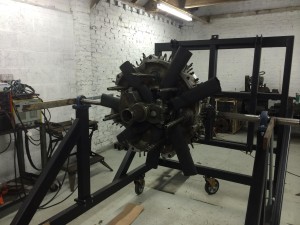 We have now removed the extra steady legs from the stand, ready for the front section to be fitted.
Before we fit that we will clean out the front sleeve drive shafts and lock them off with the blocks we have made, and then flat off all of the external paint.