Once we had a good look over the 264,after modifying an old spark plug socket we removed the spark plugs from No.4 and poked an endoscope camera down to see what the internal looked like. It was grim but ever the optimist we pressed on, We looked very closely at the problems that Terry Jones had at Aero Engines Carlisle when he tried to strip down a 230. so we changed tack a little and made a puller plate that sat on top of the cylinder head studs with two bolts tapped to suite the spark plug threads, one of them gun drilled so we could pressurize the cylinder if it is at TDC or there abouts.
Low and behold with a bang the head popped off.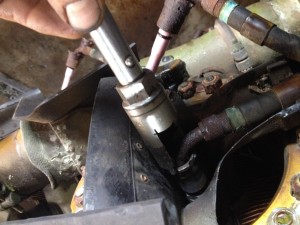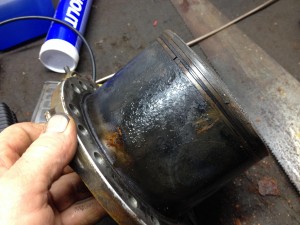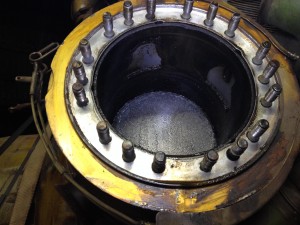 Next Job try and remove a cylinder!